Robert Redford Honored For Eco-Conscious Retreat
The current article you are reading does not reflect the views of the current editors and contributors of the new Ecorazzi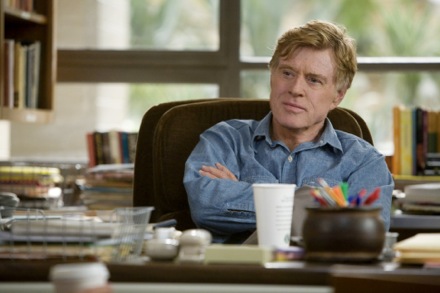 Robert Redford is a one green fella! And as the proverbial green police of everything entertainment, you better believe Ecorazzi is all up in his grill!
In the past we've brought you tales of Redford's involvent in the Sundance Summit – A Mayors' Gathering on Climate Protection and his partnership with Ed Begley Jr. to open a green dorm in Southern Cali.
Well now Redford is being honored with top billing on ProfessionalTravelGuide.com's Top 5 Celebrity Retreats. The site called Redford's retreat a "showcase for the eco-conscious traveller", and put it above Richard Branson's Necker Island paradise and Francise Ford Coppola's Turtle Inn.
To find out who else made the cut and to read the full reviews, visit ProfessionalTravelGuide.com.
Most Popular